Businesses offered by William Bruce are marketed confidentially and specific information

is made available to only qualified prospective purchasers who complete

and sign a standard Non-Disclosure Agreement.


Free Booklet:

"How to Buy a Business in a Safe & Organized Way" written by William Bruce.  Email us for your complimentary copy of this 62-page booklet.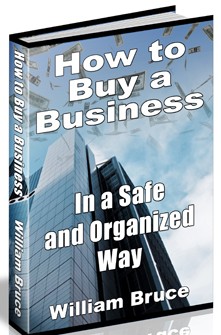 Businesses for Sale in Alabama, Mississippi and Louisiana including Mobile, Fairhope, Gulf Shores, Biloxi, Hattiesburg, Baton Rouge and New Orleans.